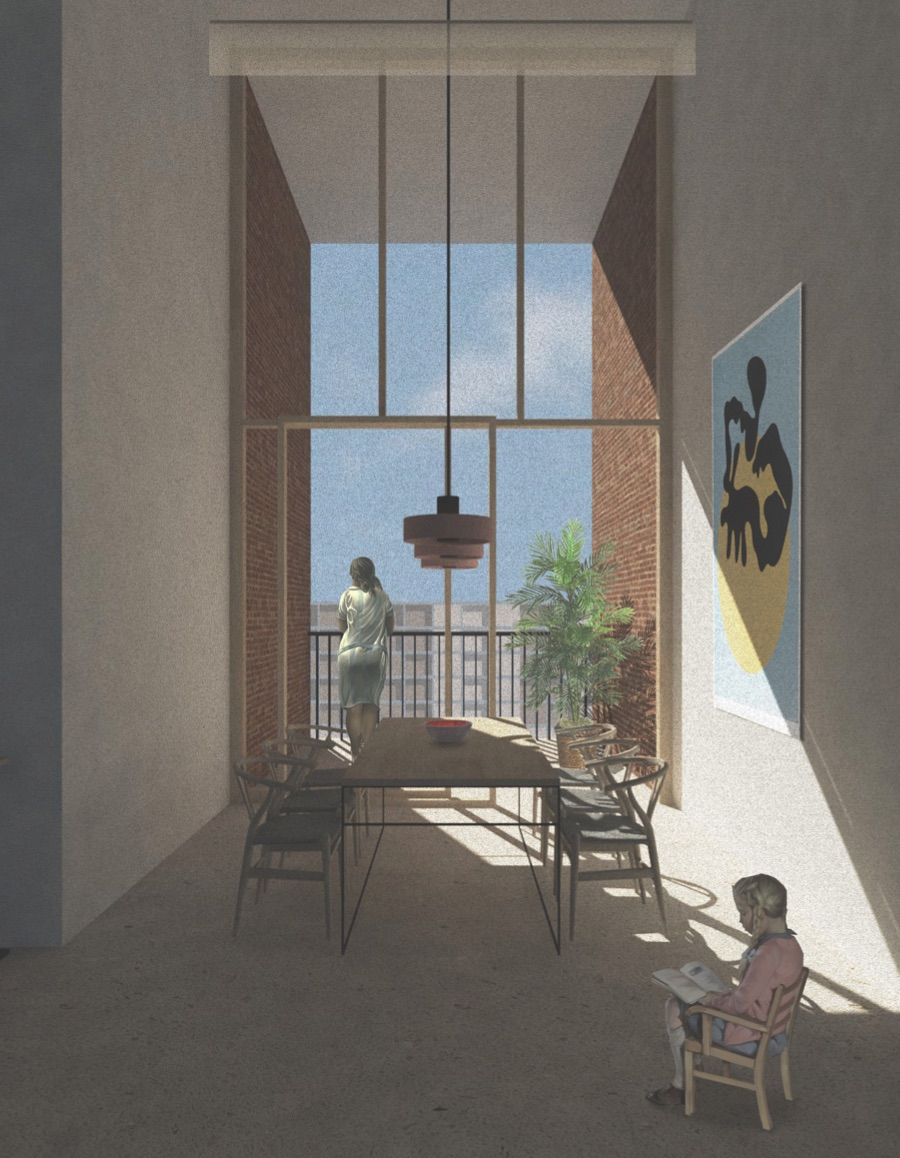 Urban Housing I »Glasgows Merchant City«

Within the historical heart of Glasgow, expansive areas of land have remained derelict, or certainly neglected, as a result of building demolition, creating conditions which socially, economically and aesthetically blight their surrounding environment. The question is, how can collective faith in the city be recovered, infusing in more life by strategically formulated generic housing configurations which engender sufficient density and diversity of accommodation which supports cultural and commercial amenities.

In collaboration with Eugenio Cappuccio, Alina Klukowski, William Seymour, Jakob Benjamin and Grace Brown.